Central NSW was suffering from a drought that was nearing five years long. All of the local water streams and rivers had dried up and the supply of potable water for the town was down to 2% storage capacity.
The water supply was a critical part of the operation of the mine site just outside the town. Their froth flotation process relies on water as a carrier to separate precious metals from other minerals within the crushed and ground rock.
Due to the dwindling water supply, the local council had asked the mine site to stop using the potable water supply that was also being used by the town for drinking water.
Download this whitepaper to find out how the addition of ACTI-Mag:
Reduced cost of pH neutralisation when compared to alternatives such as caustic soda, sodium hydroxide, lime or soda ash

Better dispersion within the pit for consistent neutralisation within the whole water body.

Stronger alkalinity allowed the precipitation of heavy metal contamination before re-use.

Reduced the risk to people, equipment and the environment from dosing neat caustic soda into a pipeline.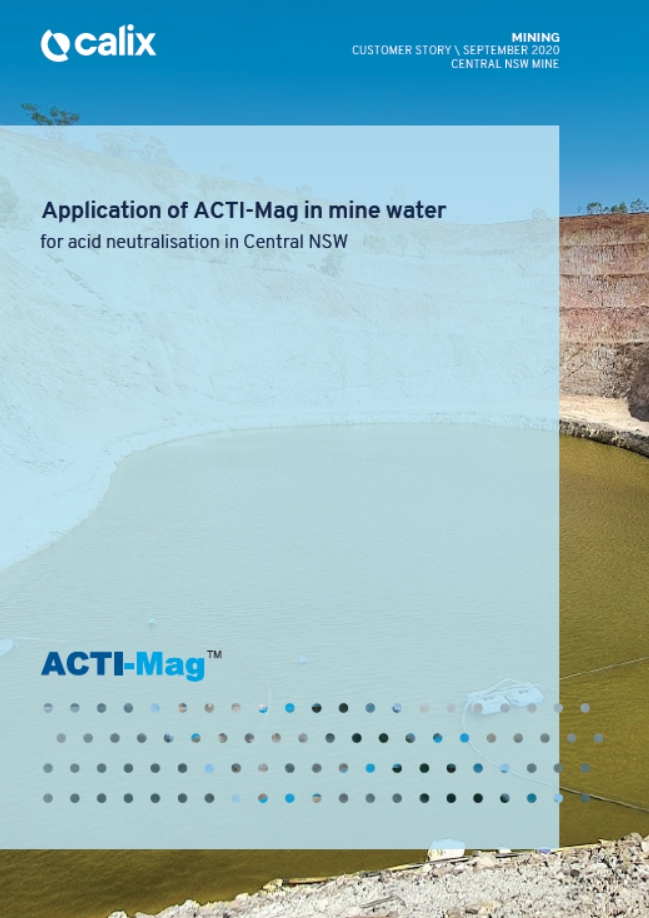 We'd like to send you information on Calix and Aspermont services that are relevant to you. Submitting your details tells us that you're OK with this and you also agree to our privacy and cookie policy. You can opt out of these communications at any time.

© Copyright 2019 Aspermont Media